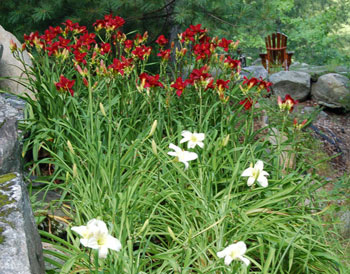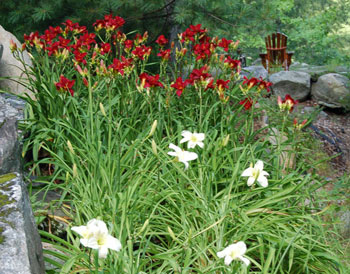 Natural Images Landscaping Ltd. has creatively built and maintained beautiful functional landscapes throughout the Muskoka area. These have ranged from unique water features to large-scale property developments. Owners, Dan & Debbie White, recognize the importance in having a well planned designed landscape and believe their experienced team should be involved in all stages of the development process, from the initial consultation, through the installation, and finally to the maintenance of your landscape.
With the creativity of all landscapes, Natural Images familiarizes itself with the uniqueness of each of their client's landscape conditions, environment, challenges and concerns. With an emphasis on the fine details, the ever lasting durability and the beauty will increase the appeal, functionality and value of your property. With over 18 years in the industry, Natural Images Landscaping Ltd. respects and preserves Muskoka's natural settings, and utilizes only top grade materials for all landscapes. As you settle into your new landscape we recommend our personalized maintenance program to ensure the property will flourish and keep its beauty for years to come.
Our services here at Natural Images are always provided in a timely manner, with good communications and integrity. We strive to create the highest quality work, while remaining focused on cost, quality, function, and aesthetics. Our quality of work is proven by our many client referrals.
Our Mission: "Meeting our clients' needs and preserving Muskoka's natural settings while we integrate our landscape."