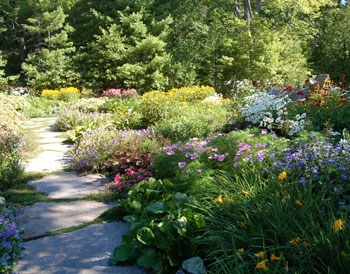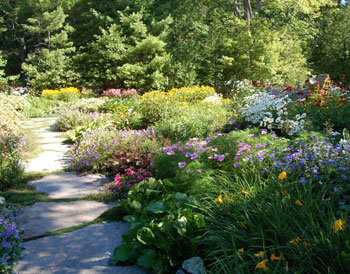 Planting Design and Installation
We specialize in native plantings, naturalizing and ornamental combinations to complement your landscape, and theme gardens. We can enhance your landscape with attractive plantings for summer time to year round interest.
Whether you are looking for low maintenance plantings or showpiece gardens, our team at Natural Images Landscaping Ltd. will listen to your ideas, combine them with our experience, select your plants to provide and create an interesting, ecologically- friendly professional landscape on time and on budget.
Customized annual plantings, window boxes, hanging baskets, and garden beds are also available.
Landscape Renovation
Our team can amend the soil, transplant and sort out abandoned perennials to rejuvenate neglected gardens. Change your newly acquired landscape to better suit your taste by combining existing plants with new additions to renovate and create professional designed gardens.
An after-care program to ensure the health and establishment of plants is recommended.